Outdoor Cinema launches at Mahina Festival
The Australian High Commission has launched its new outdoor cinema equipment at this week's Mahina Arts Festival.
The Pacific Film Night is part of week-long festival program and featured Indigenous Australian short films through the assistance of Black Screen, an initiative of the Australian National Film and Sound Archive.
Other featured films included six shorts films by Pacific film makers following a training initiative led by PACMAS and Commonwealth Broadcasting Association, in association with Macquarie University and Tonga Broadcasting Commission held in Nuku'alofa in October.
"We are very happy to be supporting a local initiative like the Mahina Arts Festival," said HE Brett Aldam, Australia's High Commissioner to Tonga.
"This new equipment is an excellent way for us to engage with the community and share our stories with one other. We hope this is the first of many film events in the community."
The Australian community in Nuku'alofa have enjoyed getting involved in the local festival, which is set to become an annual event. Australian volunteers and residents are featuring their self-made films and art work, with others performing – including one volunteer who impressed the crowd by hosting the bilingual film night in fluent Tongan.
The Mahina Arts Festival is organised by On the Spot Arts Initiative and sponsored by Westpac Bank of Tonga. It will run until Saturday 15 November in Kolofo'ou.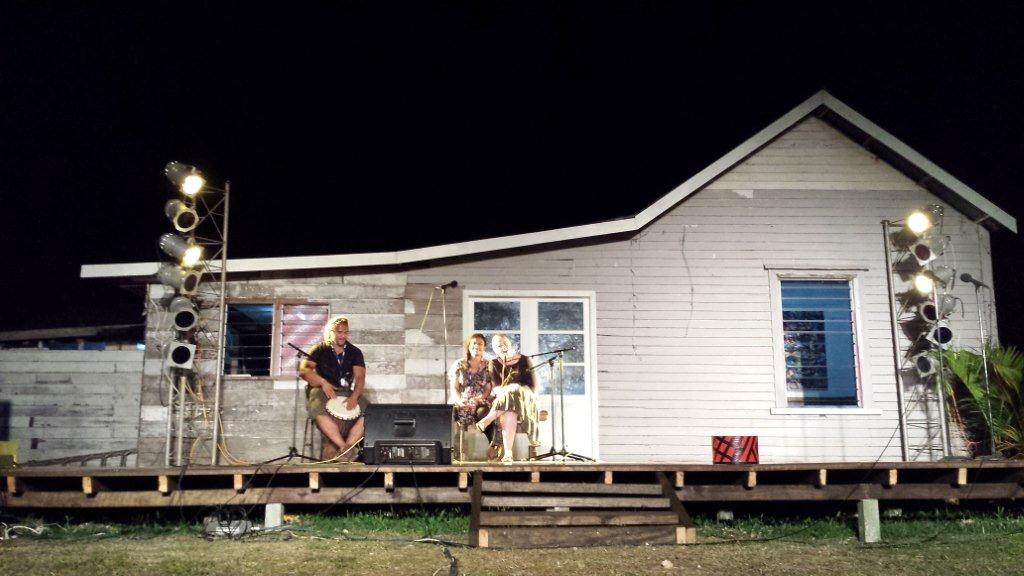 Photo: Australian High Commission Second Secretary Amanda Rickman performs with local artists
Steev Maka and Rachel Kaihau at the Mahina Arts Festival.